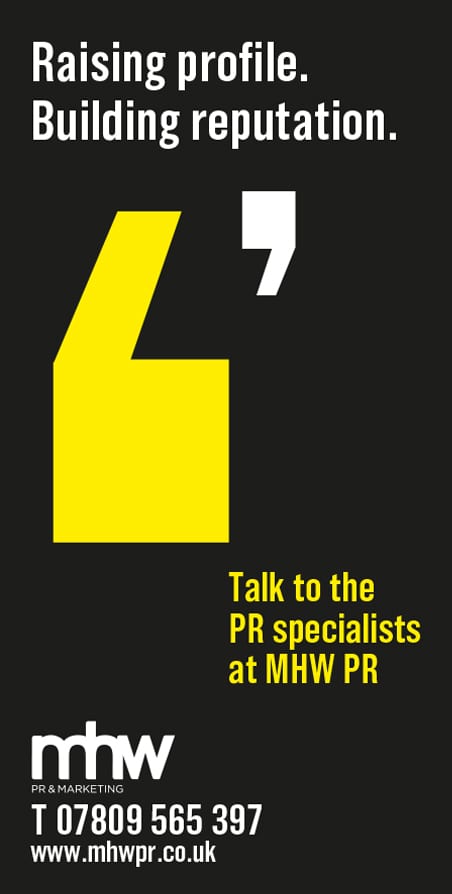 History shows that pandemics and disease change cities.
The cholera epidemic of the 1800s led to huge investment in London with the creation of a new underground sewage system; the Spanish flu a century later revolutionised global public health. Infectious diseases spark worldwide change.

it is perhaps too early to tell the long-term effects of Covid but we can already see some physical changes to the cityscape that have happened because of the pandemic. Note the boom in cycle lanes across Newcastle and other major cities. Experts predict that this will be a lasting legacy as cities strive to reduce air pollution and car use.

Here in Newcastle, there have been other major changes that are not as visible but are equally transformational and have altered the way the city operates. Flexibility and agility have become the watchwords for Newcastle as it emerges from the Covid lockdown and tackles the unprecedented challenges posed by the global pandemic.

In the eye of the storm, Newcastle embraced a new way of working. Collaboration and communication became the norm. Throughout lockdown, NE1 worked hand in hand with Newcastle City Council and with businesses to plan a future for the city, a shared vision of what Newcastle and the wider North East should look like post-Covid.

United by a common goal of opening the city safely and enabling businesses to operate within Covid guidelines galvanised everyone and infused the city with a new spirit of collaborative working and a desire to get things done. Setting goals and agreeing combined approaches and solutions ensured that the city was able to respond quickly when the Government began to ease the lockdown. Newcastle has been ready to act at each stage because there was a clear strategy and a roadmap for returning to 'normal'. To do this successfully, Newcastle has had to adapt quickly and be flexible and agile in response to the hurdles thrown up by Covid. Another positive to come out of the crisis is that Covid has broken some of the shackles of centralised Government control with more power devolved to local authorities. All regions, cities and BIDs across the UK have been lobbying for this to happen for some time knowing that decentralisation would allow decisions to be made quicker at a local level. If it had not been for Covid, the status quo would have remained. Government changes designed to simplify licensing for outdoor spaces for pubs, restaurants and cafes are a prime example of this new way of working. Local councils have been encouraged to cut the red-tape and work with venues to allow them to set up more pavement cafes and outdoor areas to serve food and drink safely. Traditionally it would have taken eight weeks to seek permission for a new pavement café, or an extension of an existing one, but under the new rules, a decision will be given in just ten days. The aim is to help the food and drinks industry get back on its feet both safely and quickly. With 20% of Newcastle's 300 licensees now looking to create more outside space – either in new provision, or to extend existing pavement cafes and beer gardens, the change will be dramatic in Newcastle city centre. When the city fully emerges from the Covid crisis, it will look and feel different. Grey Street, Northumberland Street, the Quayside and the Bigg Market will all be transformed with more pavement cafes and outdoor eating. Parking bays and pavements will be adapted to make way for these new outdoor spaces, as businesses strive to open and operate viably while adhering to social distancing guidelines. The pandemic's impact on city life will be far reaching. It is already accelerating changes that have long been considered like shutting streets to vehicle traffic, expanding pedestrian and bike only spaces and expanding public outdoor seating areas. Newcastle city centre is changing. We are working with the council and businesses to develop plans for businesses to use more of the outside space. A radical but necessary move to ensure the reopening and survival of the food and drink sector, it wouldn't survive if capacity had to be cut by 50%. NE1 is working closely with businesses, the council and with the police to make this work and to ensure that safety is the guiding principle. The next step for the city is how do we harness this new spirit of collaborative and agile working. We need it to push forward, at pace, to deliver a collective vision for the city, one that underpins the next 30 years and spans other pillars of the city's future. We need to follow the lead of other successful cities, like Copenhagen. The city pivoted in the 70s after the oil crisis with a move from cars to bikes and to the public realm being viewed as social infrastructure. For Newcastle, post-pandemic, the challenge is to future-proof the city ensuring that the fundamentals are flexible and can be easily adapted.

The challenge is how do we harness collective working spanning the public/private sector to get to where we want to be in five years, instead of the next 30? We need to adopt the same approach to transforming the city's residential density and digital infrastructure as we did to expanding its pavement cafes. I hope that the one lasting, positive legacy of Covid is that the city continues to work together around a common goal, with a clear idea of where we want to go, with everyone buying into a widely understood and ambitious vision for Newcastle.