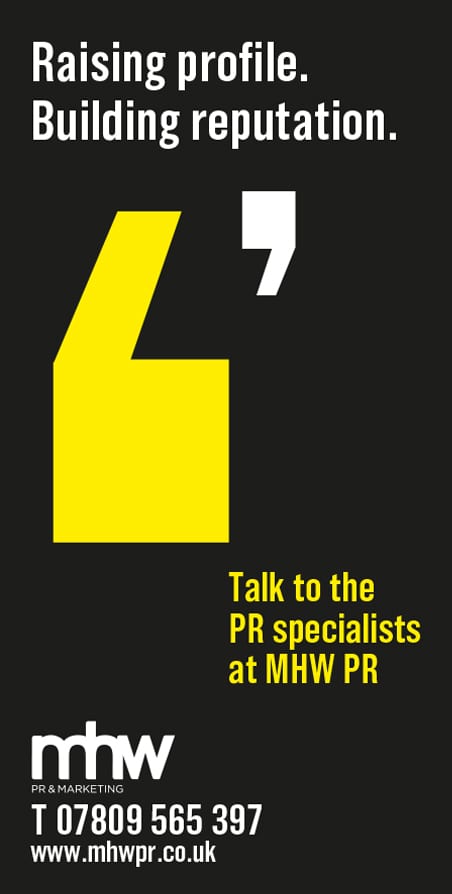 Award-winning Northern Gas and Power has launched a brand-new Careers site and is recruiting more than 150 Energy Consultants nationally, including options to work from home - testament to the success of its remote-working strategy during Covid-19.
Adapting quickly to the situation, Northern Gas and Power invested substantially in essential equipment and technology, enabling over 90% of its global workforce to work from home. The business is now in a position to focus on exciting future growth plans with a significant recruitment drive in place for Energy Consultants for its offices in Gateshead, Newcastle and Leeds, as well as homeworking roles nationally. With its global HQ based on Gateshead Quays, its newly-launched Careers site features a range of new positions across its global operations in the UK, Malta, Paris, India and Texas.

The new Careers site provides a snapshot of life at Northern Gas and Power; its unique culture, commitment to work-life balance and what it's like to become part of the NGP Family. At Northern Gas and Power, colleagues have access to an unlimited earning potential, fantastic incentives, wide-ranging benefits packages and industry-leading training schemes.

Northern Gas and Power's, Global People Director, Scott High explained "We know some people have unfortunately suffered job losses during this tough time. We do not take for granted our fortunate position, to be able to offer a range of exciting opportunities giving people the chance to build their career again – all of which are featured on our new Careers site. "We have extremely ambitious growth plans with numerous home-working Energy Consultant positions across the UK. We want to speak to experienced professionals today!

"We offer unrivalled salaries, uncapped commissions, excellent work-life balance, and the best incentives in the industry which include illustrious events, amazing trips abroad and the month of December off paid. Not to mention exciting opportunities for people to progress within an award-winning company ranked in the top five in UK for fastest-growing international sales (2020 Sunday Times HSBC International Track 200) as well as awards for best place to work."

To find out more about all of the exciting global opportunities available, visit www.ngpcareers.com or email an up-to-date CV to changeyourlife@ngpltd. co.uk A key factor in Northern Gas and Power's success, and one which sets it apart from others, is the development of new in-house technologies, ranging from online pricing engines to cloud-based energy monitoring and targeting systems and the company's internal CRM systems.

Northern Gas and Power launched brand-new, smart-grid connected online comparison site BusinessEnergyQuotes.com to focus on the SME sector in the UK. Its smart-grid technology means it takes just seconds to bring customers the most competitive energy tariffs from over 21 business energy suppliers, giving small businesses access to fairer and better energy pricing.

BusinessEnergyQuotes.com – Not Just A Pretty Interface!

New, exciting BusinessEnergyQuotes.com is not a typical business energy comparison website. Using smart-grid connectivity, it provides the fastest and most accurate quotes that could save hundreds of pounds for businesses. Business Energy Quotes is the only dedicated business energy price comparison website in the industry. Quotes can be secured completely online, with no call-backs and no waiting.

BusinessEnergyQuotes.com is not just a pretty interface; it does all of the hard work for you. With smart-grid connectivity, it provides unique access to your business' consumption data from the UK electricity market. Business Energy Quotes will quickly trawl through the energy market to arrive at the most competitive, accurate and suitable tariff for your business.

Just enter a postcode and current contract end date and within ten seconds, you're presented with the best offers available on the market, from over twenty suppliers. You can even search for "Green Only" offers to help reduce your carbon footprint. On average, Business Energy Quotes can provide around 30% more quotes with savings than its competitors, giving far greater choice to businesses.

BusinessEnergyQuotes.com is a powerful comparison engine which caters for all types of business electricity, including Half-Hourly business energy meters – a UK first. Renewing business energy contracts is typically a lengthy process, often taking weeks to conclude. But now, with Business Energy Quotes, a quick ten-second search will find your best tariff. Then you can secure it all 100% online – the whole contract can be secured with an e-signature in under three minutes – allowing you to get back on with your day job! There's no need to negotiate with brokers, no phone calls to make and no need to wait around. Business Energy Quotes' goal is to make your switching experience seamless and frustration free!

Business Energy Quotes delivers the fastest results in the entire energy industry. The quotes offered are the most accurate in the business making them the most competitive. What does that mean for you? Well, you can rest assured that it will be quick, provide you with a great range of choice, help save you money and, be accurate! All qualities your business deserves!

Start saving TODAY. View your options NOW. NO call-backs, NO waiting. SEARCH in ten seconds. SECURE and SIGN in three minutes.

See how much you can SAVE, today.