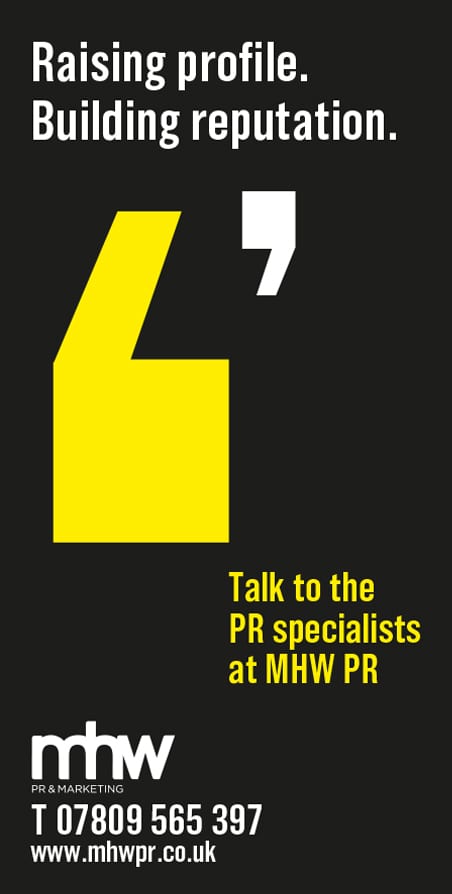 The Newcastle arm of a national Managed Print and Business Technology firm is heading towards the first year in business while celebrating success across our region.
CMYK's North East base, headed by regional sales directors Craig Pratt and Sarah Wharrier, pictured on this month's front cover are experiencing substantial growth and building solid foundations for the future.

September represents a significant milestone for Sarah and Craig as this month marks a year from when the pair made the decision to take the quantum leap to join forces with CMYK to establish the business's North East base.

Sarah commented; "We are delighted to be on the front cover of this month's edition of Northern Insight magazine as September marks a major milestone in our CMYK journey. Northern Insight was one of the first partnerships we formed when Craig and I started with CMYK earlier this year so to be on the cover feature 12 months on is just fantastic". Craig added, "I'm delighted with our journey to date, it's been extremely hard work but at the same time very rewarding. The support has been overwhelming and we have a lot of individuals and firms to thank who have been instrumental during our journey so far".

Mike Grahamslaw commented…"From day one I have really enjoyed working with Craig and Sarah. They are blessed with a great sense of integrity and professionalism and I expect CMYK to grow rapidly in the region in the months ahead due to their strong work ethic and commitment."

CMYK boasts an exceptional reputation for its technical expertise and industry leading technology solutions, which is underpinned by a professional team that is continually growing to meet demand for its services. So how did CMYK's expansion into Newcastle all come about? When strategising on the best possible way to support the region's businesses and organisations, Craig and Sarah knew the only way to succeed was to approach and partner with an established company, allowing a smooth route to market, great infrastructure and business expertise. The pair joined forces with CMYK to expand into Newcastle, allowing them to offer a wider portfolio of workplace technology solutions, whilst being able to provide unrivalled customer service.

CMYK is headed by Managing Director Jim Sharp. Jim commented on the regional expansion of the business; "We first met with Craig and Sarah at the end of April last year to discuss a business plan for the possibility of expansion into the North East region. After getting to know Craig and Sarah, I really felt that they would be a great fit for the company with their expertise, knowledge and dynamic characters… I knew they would just fit in perfectly at CMYK and I have the confidence in them to drive the business expansion in the North East region and beyond". The Newcastle office adds to CMYK's established branch network with offices located in Edinburgh, Glasgow, Aberdeen, Warrington and London.

However, the expansion wouldn't have been possible without the assistance of legal partners and advisors. Utilising the expertise of Newcastle based law firm Short Richardson & Forth allowed CMYK to swiftly locate and establish a base here.

Assisted by Chris Morgan, Associate of Short Richardson & Forth, Chris commented; "It was a privilege to work with CMYK and assist them with the next stage of their development to allow them to continue to innovate and progress from strength to strength." Building on the groups 25th Anniversary this year the Newcastle regional management team adds a further 24 years of combined experience, the majority of that time spent together at one of the region's largest firms prior to its change in ownership. Sarah and Craig pride themselves on their client focussed approach, allowing CMYK to further build its presence as a locally minded business with national strengths and capabilities. To ensure a smooth transition to CMYK, Sarah and Craig sought guidance from regional Law Firm BHP Law. Guided by Partner Dermot Winters and assisted by Anthony Willis, Solicitor of BHP Law, the firm provided independent advice and contractual support prior to Craig and Sarah joining CMYK. Dermot commented; "It was a pleasure to assist Sarah and Craig in their new roles at CMYK. Their energy, experience and expertise will be invaluable to business and entrepreneurship throughout the North East and beyond." Anthony also added; "Craig and Sarah are an agile, dependable and disciplined combination with the capacity to acquire new understanding, knowledge and an ability to adapt to situations. It is always a pleasure doing business with expertise you can trust."

When chatting to the team at CMYK it is evident that forming local partnerships was very important to the business and they want to utilise regional expertise for services and support whenever required. As well as establishing the North East base this year, the CMYK team have been very busy in other areas of the business, recently gaining 4 UKAS accredited ISO certifications, improving operational procedures, internal procedures and forging new partnerships. Sarah said; "We are extremely grateful to everyone who has supported us…we owe a huge thanks to the leadership team at CMYK, Jim and Bing for believing in our ambitious plans and giving us the backing and support needed to make everything possible. We are very excited for the opportunities which lie ahead for CMYK and other businesses across our region, especially considering all of the inward investment we have seen in the area recently." Craig added "The past year has being particularly challenging for all businesses, so we're delighted with our growth and success which has surpassed our expectations. As the world begins to return to normal we look forward to meeting more clients face-to-face once again and supporting their needs which have undoubtedly changed throughout the course of this past year. With the increase in agile and remote working, businesses want to move away from restrictive processes and require better infrastructure, connectivity, document workflows and software to support this change. We're here to help businesses through a vitally important transitional time."

Quick reminder of what CMYK can do to support you and your firm.

They have six core agile technology offerings which include all aspects of Managed IT Services, hardware and associated support, Managed Print and Integrated Scanning services, Communication provisions both Telecoms (UCaaS) and Mobile; Business Connectivity, Cloud Services and Visitor Management Solutions.