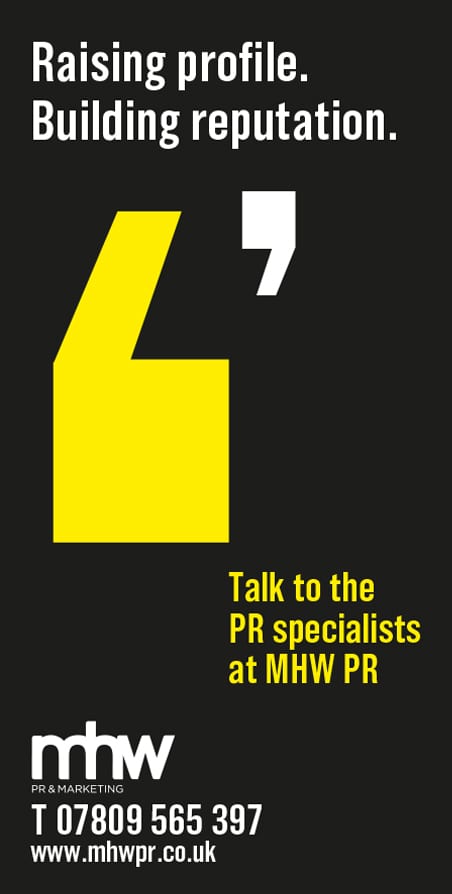 We find out what Astute.Work management and PR consultant SARAH WADDINGTON gets up to on a typical weekend.
Do you ever have to work weekends?

I work every other weekend, but for good reason. I have two boys and they split their time equally between our house and their Dad's. When they are with me, my workday is generally fixed around their school hours so I can make the most of my time with them and I guard our weekends carefully to ensure we have quality time. I make up my hours on alternate weekends, when I also work on my side hustle #FuturePRoof, which is a community I set up to share best practice and aid social mobility in public relations. At the moment I'm taking part in a Cambridge Judge executive education programme and I have assignments to complete most weekends. It's just as well I have a very supportive husband who works in the same field and understands the pressures.

Are most weekends the same?

Weekends with the kids tend to follow a similar format. As a blended family, we have a busy household and we like to get out and about to keep everyone occupied. There's usually a long dog walk by the coast at some point, followed by a late afternoon trip to the swimming pool (when we're not in lockdown). Saturday night is family film night when we argue over what to watch – or if it's summer, you'll find us outside in the hot tub with a BBQ and firepit on the go.

Sundays are all about a slow morning when homework is completed and household jobs are carried out. The afternoon has one focus: roast dinner. That's the one part that never changes. When it's just Stephen and I, we'll plan our weekend around our work and it might involve a long walk further afield or a date night somewhere treatful. While we miss the kids, we also make the most of our time together.

Do you find it hard to switch off?

There is a beautiful Brian Bilston poem called Serenity Prayer in which he calls for a "slow news day, a quiet, subdued day, in which nothing much happens of note". The world of public relations and reputation management can be very reactive and is often dependant on the media agenda. For me a no news day from time to time would make it much easier to switch off.

What do you do at a weekend which you can't fit in through the week?

I learned early on as a business owner with young kids, that to manage my mental health I'd have to unlearn everything I'd been taught about schedules and create my own. As such, every day contains a bit of everything: childcare, work, exercise and fun. The challenge is not letting selfcare slip.

Morning exercise or a recovery lie in?

Morning exercise with a recovery lie in once or twice a week although I'm still never in bed past 8am.

Big night out or a night in the house?

I'm trying to remember what a big night out feels like. Anyone?

Do you watch or play sport at a weekend?

I'm not much of a spectator. I run most days and try to do a body pump or balance class two or three times a week. I also swim with the kids although admittedly that's more a case of messing around in the pool rather than serious exercise.

What's the best thing about weekends?

That's easy. I turn email off. I consider emails the bane of my life.