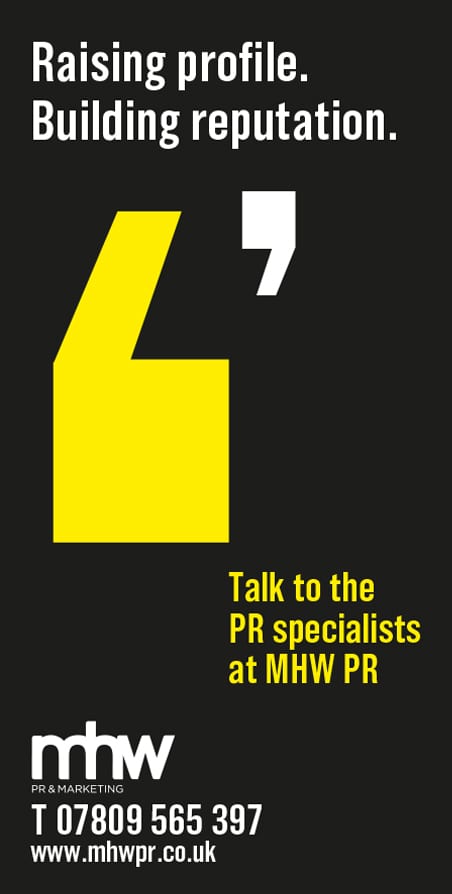 Steve Black, also known as Blackie, is well known in the sporting world for his positive mind and fit body wellbeing approach
More recently he has been using his knowledge and extensive experience to help businesses, individuals, and community groups through his latest venture Protean Solutions.

Here, he talks about how failure and disappointment is something we all have to deal with at some point in our lives, but when it takes over and affects our other moods and relationships, it can become of detriment to our health and wellbeing.

"Realisation of failure and disappointment can manifest itself at any time, eating into our wellbeing and creating many health issues. The moment of when it can take over may be well down the line from the actual event if the issue isn't addressed and processed at the time properly.

"Take for example, our three young England footballers, Bukayo Saka, Marcus Rashford and Jadon Sancho. These three young men have had one of the hardest trials of their lives, a tournament with many ups, a great achievement but with one of the hardest downs they will ever have had to endure. Amplified by the public attention, the comments, downright hatred and racism towards these sportsmen just trying to do their best for our country. "Through the initial period the trio had lots of support from their manager, the club, team mates, true friends and real family. But now a few months on, those people will be moving on, hoping that the trauma is behind them and that they are now focused on next year's World Cup and the start of the leagues again this month. "Having worked closely with sportspeople who have been through similar situations, let me tell you, it isn't over for them and they need to find a way to look beyond the impact of that disappointment and what they view as failure. They need to accept what happened internally, which is one of the hardest things to do. "Relate that same failure and disappointment to a business position, or a personal relationship, and the feelings are the same. The impact is the same. Expressions like Imposter Syndrome come to mind, along with loss of confidence, being hard on ourselves and even not liking who we are. All are very detrimental to our wellbeing. "So, here are some tips for anyone who has struggled or is struggling with the pressure of 'failing' or viewing themselves as a disappointment. I know often these things are easy to say and hard to do but create a routine for yourself that builds them in daily and it will help. "Failure should be viewed as a lesson – so every morning write a journal and learn from it. Remind yourself that things do pass, work out what you want to change in small steps each day and remind yourself of your joys and what you have in the here and now that is positive. What can you learn? How will you be better? "Accept that to get to a point where you can fail, means you've tried to do something. That person who was trying, they need reminding how brave they were to try. So, start your rebound from negativity by patting yourself on the back for all the good things you have done on the journey so far. I have never witnessed or experienced success that hasn't had a few failures and disappointments along the way! "Celebrate every success or win – how ever little it is. Finding a parking space in a busy carpark… being on time for a meeting … remembering to unload the washing machine while it still smells nice… winning a new client… it doesn't matter what it is, just remember to praise yourself and be happy that things do go right! "It doesn't matter who you are, someone loves you for just being you. Everyone has someone who values them. Do you know who it is? YOU. Find yourself again. Look in the mirror. Work out what would make you happy today and do it. Move on from what didn't work out and start again with a brand new you, who you can love! From head to toe, celebrate who you are, what your body can do and invest in yourself. "If you do these simple things every day and remember to live in the here and now, things will improve. Looking back causes sadness, looking forward can cause anxiety, so live for each day, in the day, and make each one count! "God bless all…." Steve Black is a well-known face in the sporting world who has taken his expertise in making people fit in the mind as well as fit in the body through his corporate facing business, Protean Solutions. Steve Black, or Blackie as he is better known, has been focussing lately on working with both individuals and organisations driving motivation, teamwork, leadership and excellence in the workplace. His portfolio is impressive, with big names including Kevin Keegan, Rob Andrew, Jonny Wilkinson, Jonathan Edwards and Glen McCrory endorsing the former Newcastle Falcons and British Lions rugby coach. He now works with companies including Cascade Cash Management, The John McEnroe Academy and Fairstone to name a few.