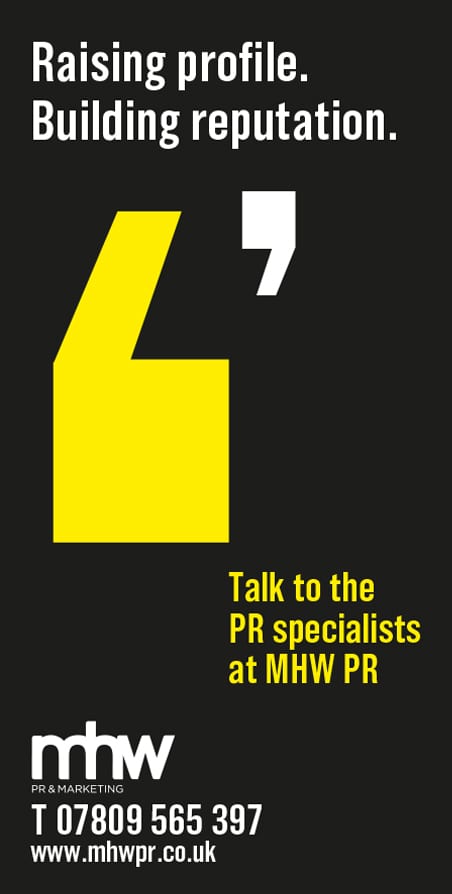 Here at Master Debonair, we've been highly proactive from lockdown onwards. During our worst trading period, we took the initiative to get a lot of things done from our to do list that would enhance the Master Debonair brand and add to the already fantastic customer experience available in our shops.
Since opening in April 2016, the shop looks very different now. Not only have we extended the stylish shop floor space from the original 800 sq ft to 2,500 sq ft in the last 12 months, we've also added casual wear to our signature formal wear collection so are really now looking forward to offering the full gentlemen's wardrobe.

In addition to this, later in the year we are even looking to put a barbers into the final spare room in the shop, so customers can walk out with a fresh haircut/beard trim along with a new outfit and feeling like a million dollars.

From day one, we took the decision not to stock well-known brands but instead find lesser known pieces that create our signature look in addition to being great quality at an affordable price. It means most of our customers come in and completely refresh their wardrobe.

Adding casualwear has really opened up our offering to gents around the region and ticks all the boxes from sharp suits, businesswear, smart casual and every day casual. Prices have been kept in line with our formal wear favourites, so for instance our three piece off-the-peg suits start at £205 whilst jeans and chinos are available from £35 and above. Personally, I've always had fun mixing formal wear with casual pieces and often joke that I get dressed in the dark as I don't stick to any traditions! Our company strapline is 'Outfitting Self Confidence' so if I feel confident in what I wear, I go for it. You'll often see me in a loud floral shirt under a tweed waistcoat with a pair of dark jeans and contrast coloured brogues!

In July, I had an opportunity to move our current Chesterfield shop to a grander three-storey affair. I jumped on a train one Sunday, looked at the shop, signed the lease the following day and we were open three weeks later following a full refit. We like to move quickly although my wife and business partner Eve would say I like to move too quick! Our strategy has always been to open more stores across the UK within a one hour drive in affluent towns and villages where accessibility by travel links is easy.

So, following a highly productive lockdown, we now have private showrooms in our Chesterfield and East Boldon shops. In these outlets, we pride ourselves on creating an enjoyable retail experience in which customers can book out for the showroom for wedding party appointments or one-to-one personal styling sessions. This has always been something I've wanted to launch and gives customers the chance to drop in, design their own suits and shirts and receive their orders within four to six weeks. Of course, our expert team are on hand to help you with your styling and suggest outfits and custom tailor suits and shirts to your preference. The prices again are in-line with our existing pricing architecture with a custom tailored two piece starting at £299, a three piece at £369 and custom tailored shirts starting at around £80. A great service indeed for both the short and tall chaps as well as the one's in the middle like me!

Catering for all shapes and sizes has always been important to us, but this service expands that offering further as we go up to a 56 inch chest in our tailored suit whereas off-the-peg suits typically range from 34 inch to 52 inch. Our in-house tailoring team can adjust off-the-peg suits to fit perfectly but this allows you to really personalise your suits and shirts.

The private showroom concept is great. Come in have a beer or a cup of tea and have the room to yourself.

We've opened this up to everyone so if it's free, we get guys looking for prom suits, race day suits, wedding suits and stylish evening wear as well as girls, as we also tailor men's suits to fit the ladies.

During lockdown, we've also introduced virtual styling appointments which allows customers to video call a member of our team will host this from one of our private showrooms. With the outbreak of Covid-19, we've really looked at ways to help our customers even more.

Sessions give you the chance to treat yourself from the comfort of your own home whilst still enjoying the same expert advice and tailoring approach you would receive in store. There's also our online store to buy from and an amazing customer service team to help our customers buy the right sizes and fit. The personal touch is so important

and the volume of calls, emails, social media messages we field everyday never ceases to amaze. To me, it's really all about enhancing the customer experience and going that extra mile. Quality product is a given, but the brand and customer experience are the icing on the cake. Most of our customers are on first name terms with all our staff which makes it a proper family business. The Master Debonair family.