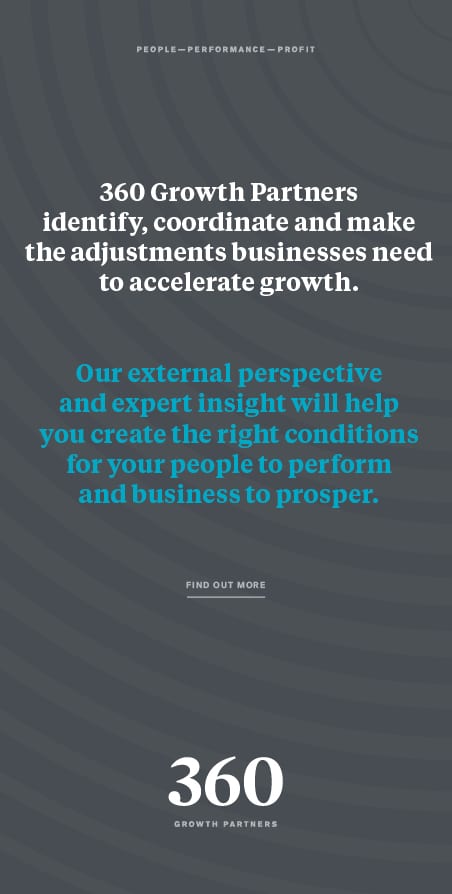 Behind every business success you'll find great people, something our region prides itself on having in abundance. A quick visit to any 'about us' webpage and you'll discover the leaders, managers, shareholders, sales people and customer service teams that drive the organisation forward, but it's often the ones not named here that are having the most impact.
The relationship between a business leader and their mentor is extremely important, an attitude supported by almost half of Entrepreneurs' Forum members, who cite a mentor as their key source of business advice; after only their accountant and the Forum itself.

It is reassuring for business people to be able to draw on the experience of people who have been there and done it all before. While success in business, especially in the early phases, comes down to the drive of the founder and their team, mentoring can help entrepreneurs avoid pitfalls and see opportunities as they arise and the business grows.

At the Entrepreneurs' Forum, mentoring works in a number of different ways, often beginning with our drop-in mentoring sessions, round-table debates or a conversation with another business owner at one of our events. It can take the form of a cup of coffee and a chat, to a more structured, intelligent matching programme, but whether it's formal or informal, our mentoring is always altruistic, peer-to-peer and free.

The kind of advice provided by a mentor varies from person to person, and depends on circumstance. From strategic thought, and ideas about motivation and management, to financial control and international expansion, no business subject is off topic.

Alastair Waite, perhaps best known for scaling-up Onyx Group and engineering firm Altec, is a passionate advocate of mentoring and was voted North East Mentor of the Year in 2015. Always willing to offer his support, Alastair is not only vocal about the benefits of the mentoring he delivers, but also the benefits that being mentored has had on his life and career:

"All businesses have common problems they need to solve and sometimes the people involved are just a little too close to the situation.

"I work on the principle of 'you don't know what you don't know', and through mentoring I get to meet some really nice people and hear stories about how they have built their business. It's quite a privileged relationship and I probably get as much out of the process as the mentee.

"To give something without an expectation of future return is a nicer way of doing things, but also what you give in this way comes back at least tenfold."

James Robson MBE was North East Mentor of the Year for 2016. James founded and built Exwold Technology, a company he's still involved with as a non-executive director. He now supports and invests in a number of growing businesses and mentors people through the Entrepreneurs' Forum, as well as other organisations:

"I strongly believe in supporting other entrepreneurs and I'd encourage individuals in business to support start-ups and aspirational business leaders to enable the economy to grow and create employment in the North East."

Within the Entrepreneurs' Forum there are almost 100 mentors who offer their time altruistically to support their peers. In the North East's wider business community there are many more that are willing to pass on their vital experience, much of which cannot be learned in the classroom, or on a training course.

With the value of both giving support and benefiting from mentoring in mind, why don't you make 2017 the year that you reach out to someone? Whether you're looking for a helping hand or offering your experience to a growing business, we guarantee that the benefits of mentoring will be hugely rewarding.