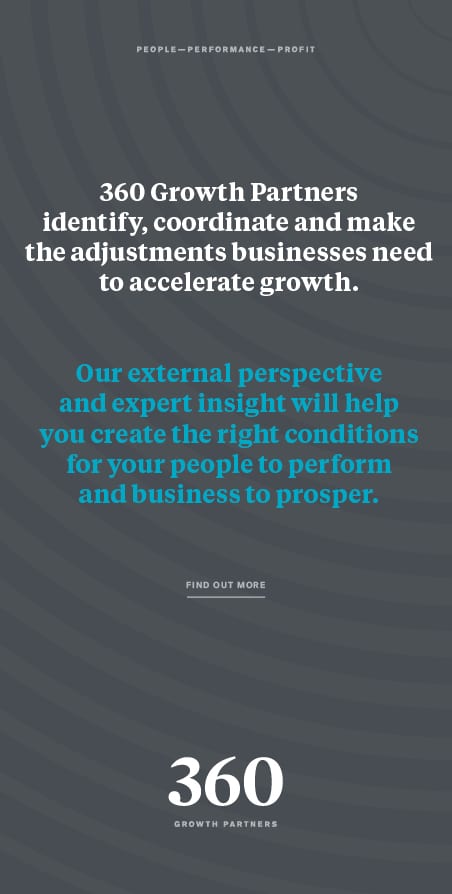 Gary Powell, managing director at Admired Properties, has been working alongside his son, business development manager, Connor Powell, since the business began in 2017. The company specialises in linking global property investors with UK developers and is based in Morpeth, Northumberland.
Gary Powell

I am one of three siblings, with an older brother and sister. My parents live in the same house, in Kenton, Newcastle, that we were raised in and where the family still comes together. Family has always been at the heart of everything I do, it motivates me every day to strive for better things. Before Admired Properties, I spent many years working in Asia, away from my wife, Louise and children, Connor and Grace. I don't regret this time, as it taught me everything I know about business and provided me with great contacts. However, it takes a toll when you are separated from the people you love most.

As a family, the long-term aim was always to set up a business back home where we would work together. It is no coincidence that both my children studied business at university! We are extremely close and I'm very lucky to have such a respectful son who shares the same passion for Admired Properties that I do, and the hard work he puts in is the foundation of our family's success.

People often ask what the downfalls of working with my son are, but there honestly aren't any, he even holds the fort on a Friday so I can go and play golf! Our relationship is exactly the same, we have always had a strong father-son bond and, if anything, we are closer now. I certainly have nothing but admiration for Connor's drive and ambition to grow the business.

I am extremely proud of Admired Properties, but my proudest achievement is my children. As a parent, the thing you want most in the world is for your kids to be happy and it brings me great satisfaction to see how settled, confident and dedicated Connor is with anything he takes on in life, whether it be at work or home.

As we continue to grow rapidly, I see Connor's responsibilities growing and as more employees come in to the business, his role will be to manage them and to, one day, take over the business. There is no doubt in my mind that he is the future of the business, alongside my daughter, Grace, who will be joining shortly. Together, they will be a great team.

Looking to the future, I am set to become a grandfather for the first time in September, as Connor and his Wife, Bethany, are expecting a little girl. There is nothing like the arrival of your first child to give you motivation you never knew possible, to succeed and provide for your family. As this new chapter begins for Connor, I look forward to seeing the growth he makes professionally and personally.

Connor Powell

I knew from a very young age that I wanted to work with my father and, for this reason, my education was geared towards business.

When you meet my father, you soon discover his passion and love for everything he does. Whether that's raising a family or building a business, if he puts his mind to it, he will succeed. When you grow up around someone like that, you can't help but find their positive outlook infectious.

I have always looked up to, and appreciated, everything that my father has done for me and I am aware that, although I work hard and I'm focused, it would have taken me a lot longer to get to where I am now in my career, if the opportunity to work alongside him hadn't come to fruition.

When you work for a company, they want you to do well and perform for the business, but you don't get the same level of support or opportunity to develop your skills that you do when you work with family. I have big ambition for the business that I look forward to achieving, both whilst my father is in charge and when he hands the reins over to me and my sister. While we already have achieved great things in the UK, I want us to reach into worldwide markets and be a household name!

My father has had an amazing career, both in Asia and the UK, and there is still so much he can teach me. Colleagues, clients and third party businesses have great respect for him because of his knowledge, work ethic and the way he treats people. I know that when the time comes for me to take over, I will be left with a great legacy to continue. You might think that spending 9-5, Monday to Friday with my father would be enough but we actually socialise a lot outside of work together as we have very similar interests. If we're not in the office, you will more than likely find us at Morpeth Golf Club. Whilst we're very supportive of each other at work, I will admit we can be a bit more competitive on the golf course! We also spend a lot of time together as a family, with regular weekends away and holidays abroad.

I don't think you truly understand or appreciate what your parents have done, and continue to do for you, until you have your own family. My wife, Bethany, and I, are expecting our first child in September and, naturally, you think about what kind of parent you will be. I've learnt from the best and if I can be half as good as my dad is, both in business and as a father, I'll be doing something right!