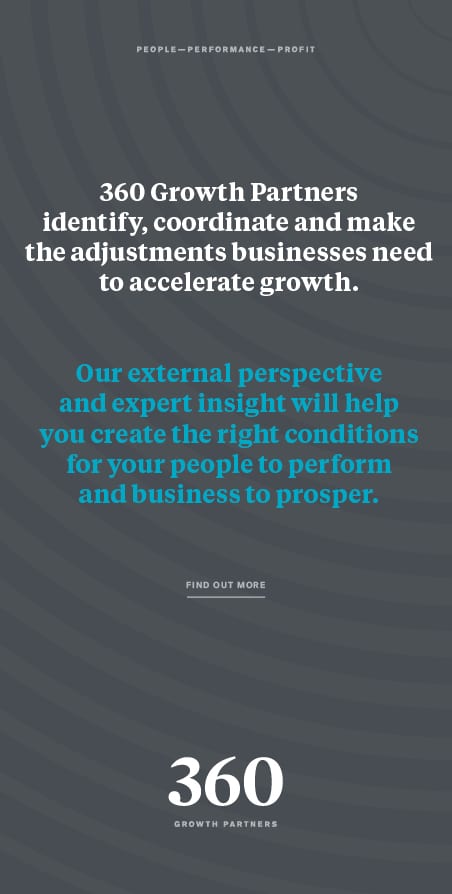 This year the Entrepreneurs' Forum is launching the Scale-up Leaders' Academy, an innovative new programme to help business owners with high-growth ambitions.
By helping entrepreneurs understand what their scale-up journey will involve, the challenges that lie ahead and some of the tools that can help them on their way, we're aiming to raise aspirations and prepare them for a period of rapid and sustained business growth.

Increasing the number of North East businesses successfully scaling up and creating new jobs has been a goal of the Entrepreneurs' Forum since 2002, so we are very pleased to see organisations like the Scale-up Institute and the North East LEP backing high-growth enterprises.

Our latest initiative will see 50 hours of dedicated support offered to business owners who have already demonstrated a capacity for growth. Spread over 12 months, we will be helping them to scale-up their companies faster, as the benefits of tackling the scale-up gap could be huge; especially here in the North East where unemployment is higher than in other regions.

While the other issues that cause the scale-up gap are access to finance, infrastructure, finding the right skills, and accessing new customers, the Entrepreneurs' Forum focuses on improving leadership capability, working with partners to address the other challenges.

It is impossible to increase the size and capacity of a business without also growing its leadership base, whether that is by recruiting experienced directors, board members or developing senior management teams. This process also needs to allow founders to grow as leaders and even divest if they can't progress the company, as the skills needed to take a business through a period of scale-up are not necessarily the same as those needed to bring it to the cusp of high-growth.

There are a number of ways entrepreneurs can develop their own leadership skills, many of which we have provided for some time at the Entrepreneurs' Forum. Our mentoring programme links business people with experienced peers from whom they can gain knowledge and advice, and our conferences and events bring some of the best minds from the world of business to share their expertise and experience with North East entrepreneurs.

The Scale-up Leaders' Academy will add a new string to our bow by helping entrepreneurs to raise their growth aspirations and get ready to scale-up by preparing them for the road ahead.

Entrepreneurs enrolled in the programme will explore the six biggest barriers to business growth, reflecting back with their fellow participants at every stage to see the impact the course has had on each area.

The Academy will include inspirational and role model led events, practical workshops, scale-up coaching, peer-to-peer mentoring support and action-based learning sessions.

In its first year, fourteen companies, each with more than ten staff and turnover growth of over ten percent in each of the last three years have been selected to take part.

We will be working with these entrepreneurs to examine what their organisation needs to grow quickly, what must change and how they can do this by developing an actionable plan that helps them to cope with the changes scaling-up will bring.

We won't show people what to do, but we will get them ready to scale-up and at the 'starting-line' with peer support around them and a clear idea of what they need to do, so that they can succeed in achieving their business goals and vision.

Newcastle University will be independently evaluating the Academy's performance, from initial participant diagnostics to ongoing research and analysis. This will give us a robust method of analysing success that is over and above measuring turnover and job growth.

Applications are currently closed for the 2017 Scale-up Leaders' Academy, but to register your interest in future programmes, please get in touch at info@entrepreneursforum.net.