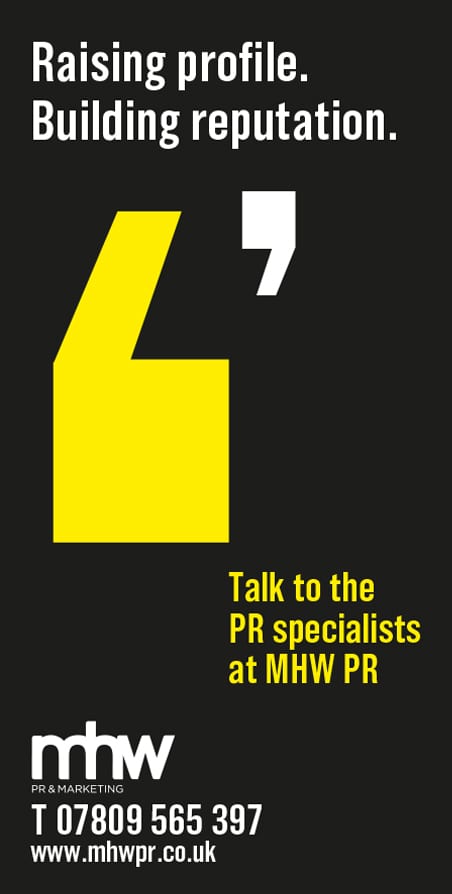 HEIDI TURNER Director of Cheviot HR Ltd, HR Consultancy
What were your career ambitions growing up?

I've always been interested in the world of business, and what makes people tick, so I really felt that I'd found my calling when I started my career in HR pretty much as soon as I graduated. My dad was a serial entrepreneur and he inspired me greatly to start up on my own. If he was with us today, I'm sure he would have been a mega proud dad.

Tell us about your current role?

I'm lucky to work with some fabulous businesses across the North East, managing their HR function, as well as getting new employers ready to take on their first employees, ensuring all the necessary HR frameworks and processes are in place. Managing employees and addressing the issues that come with this responsibility can be extremely stressful for business owners and managers. Taking that stress away from them often comes with immense relief, which for me is what I find most satisfying about my job.

What is your proudest business achievement?

Getting my first retained client! I can remember it like it was yesterday! I did a little victory dance in my head whilst trying to maintain my composure as I closed the deal. I smile to myself every so often at how excited I was back then, on what was a comparatively small deal, but they do say, you always remember your first!

How has your industry changed in the last decade?

Employer branding. Who had heard of employer branding a decade ago? Everyone knows how important brand image is when it comes to winning market share but companies are now recognising the importance of establishing and communicating who they want to be as an employer. This goes hand in hand with helping employees obtain a better work-life balance, challenging how, when and where we work, developing employee wellbeing strategies and modernising traditional pay and benefits packages. It has been a truly revolutionary decade in the world of HR.

What are you currently working on?

I've been working with some fantastic startups lately, with big growth plans, to get all their HR policies, procedures, processes and reporting systems in place to take on their first employees. Everything from documentation and benchmarking, to establishing terms and conditions of employment, workforce planning, recruitment, you name it. It's really exciting to get involved from the start, particularly when you see a company grow from a concept to a major household name!

What is the best piece of business advice you have been given?

Like the Nike slogan, "Just Do It". There is never a "right time" to start a business. If you are waiting for the right time, it will never happen. Believing in yourself is another one. There are always people in this world who will try to knock you down and give you 100 reasons why you shouldn't do something, but you have to belief in yourself and what you can offer. What has been your biggest challenge?

Juggling my responsibilities as a mum and growing my business. That conflict between wanting to give my kids the time they deserve, and wanting my business to do well. I think most working mums out there will always find this a physical and mental struggle, but we should remind ourselves that we are inspiring our kids to work hard and pursue their dreams .

Who are your heroes inside and outside of business?

Sara Blakely, who owns Spanx, the underwear company. She's the youngest self-made female billionaire from her simple concept after cutting the feet out of tights. She started her business with her life savings of $5,000 when she was just 27. Did you know that she actually paid people to show up at her promotional events to create a bit of hype?! She is the perfect example of what strong conviction and hard work can achieve.

How do you unwind outside of work?

I love going for walks with the family along our beautiful Northumbrian coast, it really blows away the cobwebs! I love our coastline and the countryside, we really are privileged to live where we do.

Favourite Book and Boxset?

I do love a good boxset!! Particularly a British crime drama or thriller like Line of Duty, The Bodyguard, The Fall, The Night Manager was fantastic years ago, do you remember that one? Too many to mention. What did we do when we just had four TV channels?!!