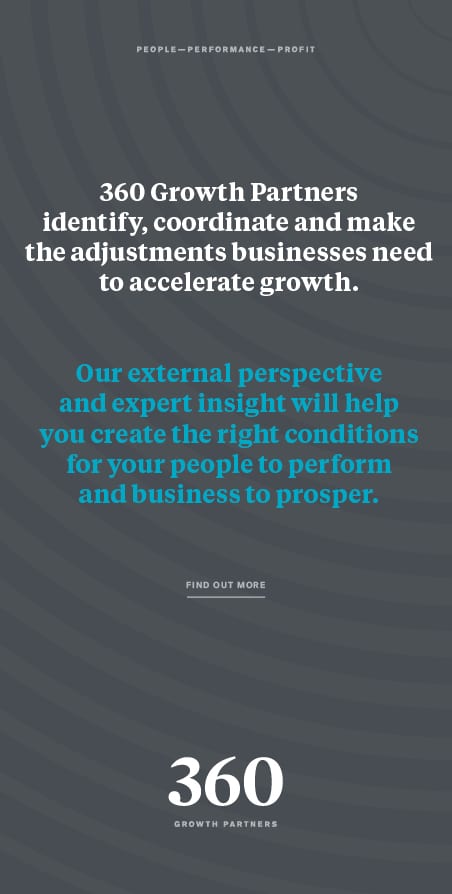 The cost of recruitment and selection is significant to a business; however, talent retention is often overlooked. Advertising, selecting and interviewing takes time and effort, but many business owners and line managers fail to recognise that this is only the first stage of the people management process.
For a business to be successful and to retain great talent, line managers need to foster good relations with their staff. The relationship between the employer and the employee is, in reality, founded on the relationship between the employee and the line manager. This means line managers can either make or break relationships, so it is essential that they understand that people are their most important asset and how to ensure good team members are not lost.

People no longer want mundane jobs. Yes, they want to be rewarded for their efforts, however, the majority of employees want the ability to develop whilst being offered the opportunity to contribute. Too many businesses either don't have a business plan in place or, where they do, they are written without any real action plan in place and this can have a big impact on talent retention.

Hadrian HR recommends that everyone is provided with a copy of the business plan upon joining a company. However, prior to starting, a nice touch would be for the employee to receive a welcome card signed by their whole team, and they should be emailed regular updates from the business as soon as they receive their offer of employment, affording them the opportunity to understand the company culture and to feel involved from the outset.

Retaining great talent can ensure customer satisfaction and sales, whilst also creating a positive atmosphere which sees other employees wanting to attend work each day.
Deb Tweedy, Hadrian HR
Upon joining, staff should receive a full induction whereby they meet all of the key people within the business who will support them throughout the early days. Additionally, throughout the first six months, new employees should meet with HR on three occasions so that any initial teething problems can be ironed out.

The managing director and senior management team should operate a culture which has a zero tolerance of bullying to stamp out any negativity. They should be approachable and actively listen to their workforce, encouraging staff to have a voice via a number of channels and understand that those operating on the coal face are integral to the future success of the business.

Prior to becoming a manager or team leader, all personnel should undertake a qualification in leadership and management (ILM Level 3). This can significantly help them to value relationships and manage effectively. Employees should be encouraged to actively contribute to the firm's business offering through bi-monthly meetings where they can put forward ideas as to how the company can grow and develop.

Staff should be surveyed regularly so they can comment on what they think the business does well, how supported they feel by their line managers and what they feel could be done better. By involving the staff and then actively working upon improvements staff will believe that they have a voice.

Managing directors should also understand the importance of providing autonomy and the dangers of micro management. The success of a business and low levels of attrition are as a direct result of managers leading from the top whilst ensuring positivity is a resounding element of the culture.

Retaining great talent can ensure customer satisfaction and sales, whilst also creating a positive atmosphere which sees other employees wanting to attend work each day, so it is vital that businesses get their talent management right from the start.

Hadrian HR understands the need for no-nonsense HR consultancy advice which is vital to the smooth running of any business. Its team of HR specialists provide personalised packages to micro and small businesses across the North East, ranging from one off contracts to a full audit of current policies and provision of customised contracts and handbooks.