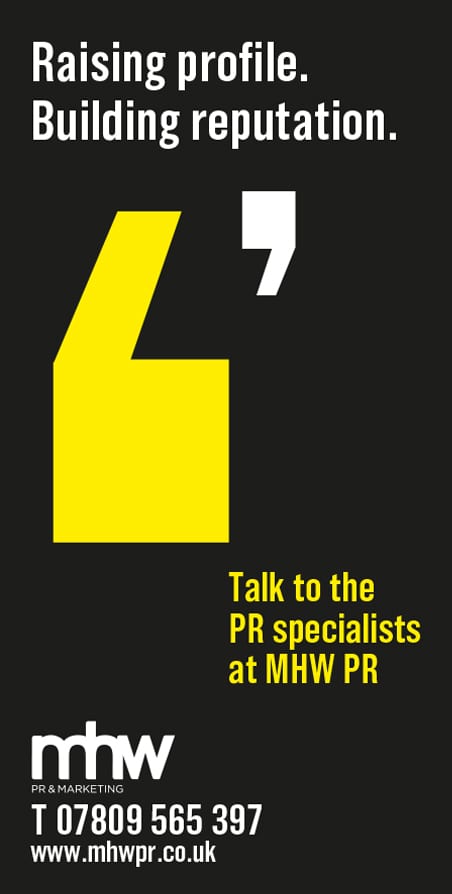 Global Procurement Group - which comprises leading UK energy consultancy Northern Gas and Power - has invested £2million+ in a new UK HQ; creating an inspiring modern office environment, as it continues its expansion.
Global Procurement Group, trading in the UK as Northern Gas and Power, is taking four floors (30,000 square feet) of grade-A commercial property on Gateshead waterfront, close to its current HQ at Baltic Place. It is the biggest commercial office project in the northeast for the past five years. Staff are due to move into the new Riga building later this year as final preparations and plans are made.

From its creation in 2013 by founder Fokhrul Islam, the business has consistently grown revenue and headcount; relocating its HQ in 2015 to Baltimore House and a year later to bigger space at Baltic Place – both on Gateshead Quays. Headcount has grown consistently, from one in 2013, to 40 in 2015, then 75 a year later, reaching 140 in 2017. During this period the business set up operations in France and Texas. Global headcount surpasses 700 today and is set to continue growing, leading to investment in a new, bigger and even better HQ.

With a stunning glass façade, the HQ's waterfront location offers sweeping vistas across the Tyne gorge and its iconic bridges, providing inspirational views for staff, and industry partners and suppliers alike.

Internally, the bar has been set extremely high, using state-of-the-art equipment, materials, seating, sound systems and screens. Combined with this will be a strong emphasis on promoting a healthy 'work-life balance' with staff well-being at the heart of its design. Global Procurement Group takes staff well-being extremely seriously and recently came above Google, Sage PLC and Sky Betting / Gambling, reaching second throughout the entire UK for work-life balance, judged by Glassdoor.

A central feature of Riga is the ground floor 'Feel Well Deli', providing a completely different kind of caféexperience. 'Feel Well Deli' will be serving up a variety of freshly-prepared meals; and after work, fresh, nutritious meal boxes for staff who do not feel like cooking at home.

In collaboration with Tri Construction and AMH Workspace, the interior design sets completely new standards in quality, including a Zen-Zone with bespoke ergonomically-crafted seating areas to give its people a choice of spaces to enjoy down-time together. A 'living' wall and range of natural plants bring the outside, inside and help create a full sensory experience. Next to The Zen-Zone, an immersive Gaming area is complete with PlayStations, Xboxes, VR gaming, pool tables and foosball, to keep break times exciting and enjoyable.

Martin Nicholson, Northern Gas and Power Global Business Development Director, said "We take our staff well-being extremely seriously and wanted to create an amazing environment that promotes a healthy, happy work-life balance. Using the highest design standards, latest new material and products and investing millions in new tech and equipment, we've created an open, vibrant space, carefully crafted to give staff a variety of chill-out spaces, where they can recharge, ready to re-focus for the day. "This is not the average, stale office environment, but something modern and fresh, with cutting-edge design, material and décor to create an unbeatable environment where our people will thrive and love their work."

Heather Baxter from AMH Workspace said "The heartbeat of Northern Gas and Power and its amazing success is down to the incredible performance of their people. The Directors were absolutely committed to building a space that not only invigorates success and drives their teams but rewards them too, through its design, ambience and amenities. "We studied how the teams at Northern Gas and Power worked, how they interacted and observed their energy and creativity on the sales floor. The new space is inspiring, with furniture solutions that help people connect and collaborate and support agile ways of working. It's definitely one of the most creative spaces we've ever worked on."

Gateshead Council Leader, Martin Gannon, said: "It's great to see successful businesses such as Northern Gas and Power not only reinvest in the region, but also create such a stand-out environment for their staff. It's clear they have their staff's well-being at heart with an interior design that has been carefully crafted to offer an amazing environment, with healthy dining, relaxation and fun break-out zones. It also offers stunning views across the Gateshead Millennium Bridge and the River Tyne. It is a global HQ fitting of an aspiring, growing global operation."

Guy Currey, Invest North East England, Director, said "We're delighted that Northern Gas and Power is continuing to prosper in the north east, investing in new stunning property, and in the region's talented workforce. The scale of growth has been exceptional and it's great to see a business of this magnitude invest further in new HQ facilities for its people, creating an industry-leading working environment." Externally the office's location boasts excellent amenities, closely linked to Newcastle and the Tyne waterfront bars and restaurants. For a global group of companies it offers close proximity to major UK and international transport hubs – Newcastle train station and Newcastle International airport