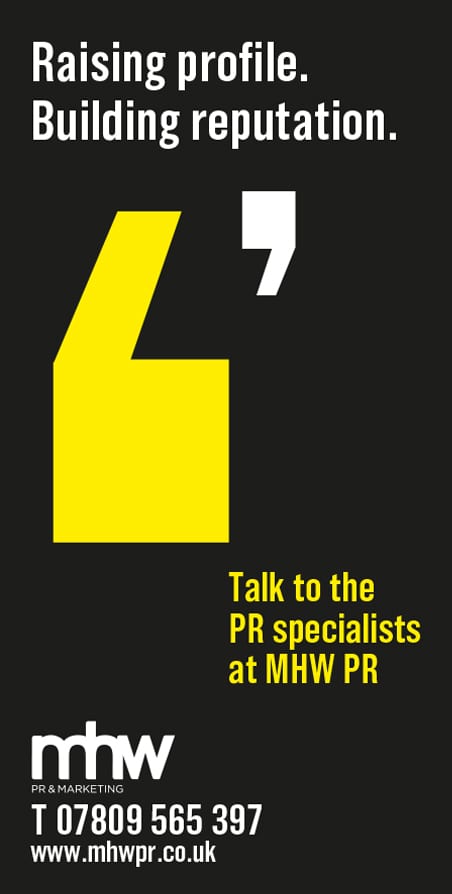 Howie White Resourcing turns 22 this year, with Fred Howie at the helm alongside Director David Taylor, the company is being steered into its third decade. Howie White have now completed over 1000 assignments - quite an achievement for a small company that prides itself on doing things properly.
So, how has the pandemic affected the recruitment market? For most, 2020 has been a year to put behind us and quickly forget. Some sectors have suffered horribly, and maybe irreparably, others have fared better, and some have thrived either by seizing the opportunity presented by the new landscape, or simply finding themselves in the right place at the right time.

If there is one thing that lockdown has proven to Howie White, it is that when faced with no alternatives, they will adapt. Drawing on their own experience, when the UK was plunged into lockdown in March 2020, everything seemed to stop in its tracks. Interviews were postponed, jobs went on hold and the market up and down the country went into hibernation for three months. Fred has worked in this industry for 35 years, seen recessions, boom and bust and the financial crash. But nothing like this.

David said "With the exception of a few specific sectors which underwent forced closure, there was no underlying issue with the economy. The demand was there and businesses had to find a way to supply that demand. Businesses still had a need for talent, if not more so when things got more difficult as they sought a competitive edge – and candidates still wanted to develop their careers". Traditionally, the recruitment process in the UK is based on face to face meetings. Typically one meeting with the recruiter and then one or two between the candidate and prospective employer. It is perhaps not the most modern system, but it's been the way since the end of the second World War when interviews were the only way to see "the cut of one's jib" when most cv's said the same thing, for the previous six years – Armed Forces.

With meetings out of the question, Fred and David had to find a way to deliver the same personal service to both clients and candidates without the quality face to face time. David explains that 'Nothing beats meeting a candidate in person. We are able to assess the person and understand what makes them tick. The best part of the job has always been meeting people and not sitting behind a computer having that do all the work for you.'

As many people out there also had to do, Fred and David created Zoom accounts and gave it a go! Hardly rocket science, but getting a proper connection and feel for the individual is something that took a lot of practice. Such was their success and confidence in this new way of working, they have been able to advise clients on their own meetings with the candidates to assist with the structuring and format of online calls to get the best outcome for both parties. Fred and David have also assisted with offering solutions and advice for COVID secure face to face meetings ensuring that guidelines and compliance are at the forefront whilst allowing both the candidate and client to get a better feel of the potential fit before offers are made.

Fred went on to explain, 'We have now had a number of successful assignments where we haven't physically met the successful candidate. That's been a big step for a business that prides itself on meeting everybody we put forward. Ironically, we probably now spend more time with candidates than we did before'

When it comes to recruitment, only one thing matters to a client; find the best person. The candidate might not appear to be the ideal person in terms of their CV, but once a personal conversation takes place, it soon becomes obvious that they're more suitable than someone who perhaps, on paper, looks to fit the bill. Fred Howie and David Taylor are experts in the recruitment field, working with their clients to find the best candidate for their business needs.

"We've grown with a lot of our clients and, thankfully, good news spreads fast," explained Fred. "We now work with companies, small and large, across the UK. We are also increasingly becoming an international recruiter. Although the use of technology is without doubt the biggest change that we've seen in the recruitment business, we still use a very personal approach. For example, we don't normally use Skype for conducting interviews – Covid has changed that and as with most businesses, we have had to adapt. However, once we can get back to interviewing candidates in person, we will – you learn a lot by meeting people".

Howie White recruit not only nationally but further afield into Europe and beyond. Applying the same personal and dedicated approach no matter where the role may be based. Clients and candidates alike can expect the same high quality service regardless of location.

For Fred and David, they hope that the success that they have enjoyed in the last two decades will continue, as they continue to set their own personal bar high in terms of setting standards in the recruitment industry. They have a strong reputation within the industry and their clients respect their opinions when it comes to recruitment. Get in touch with Fred Howie or David Taylor via email fred@howiewhite.co.uk or david@howiewhite.co.uk