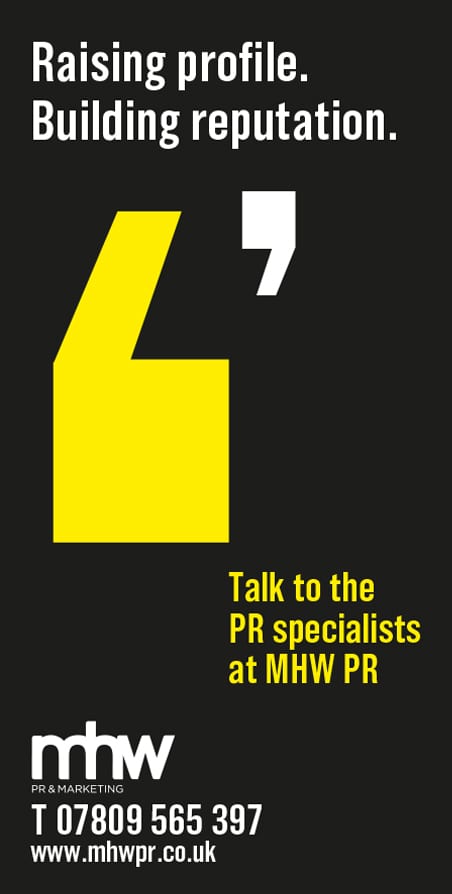 Andy Stevenson MD of Ardmore Craig and Dr David Cliff explore the value of coaching and mentoring for business.
Coaching and mentoring are often used as daily 'buzzwords'. Indeed, it seems just about anybody can set up offering such services these days.

Supporting businesses is a serious matter. The ambitions of individual entrepreneurs, the hopes, dreams and life chances of employees and the business contribution to the local economy, cannot be underestimated in terms of their social value. Being an employer and wealth creator can often have many challenges. Entrepreneurial loneliness is an increasingly documented phenomena where the price of success, can be a demanding one, often involving "long dark nights of the soul" in deliberation and isolation.

Astute businesspeople 'get' this and know that the value of having professional support in thinking through business strategy, leadership style and the concomitant skills of entrepreneurship are significant. The skills and aptitudes are not innate, entrepreneurs are made not born. The best coaching and mentoring relationships countenance a strong element of trust and mutual respect.

Top north-east coach and mentor Dr David Cliff of Gedanken Ltd was approached by Andy Stevenson when he wanted to take his engineering design companies Ardmore Craig and Laytrix to new levels. "I had the ideas, the talent and the desire to go forward, but this needed crystallising further". Andy worked with David on a whole range of issues, including his leadership style, communication with staff, the development of brand values, company image and rightsizing of the workforce and the overall business strategy. "Of course, I had to do work implementation, but working with David allowed me a reliable sounding board with someone who can be best described as a "professional friend" who can challenge, reality test, support, offer insights and help me sense check many of the more challenging decisions that are a daily part of managing a cutting edge company in my field".

Andy worked with David extensively when developing a strategy for Laytrix's most ambitious project to date, "the creation of pipeline retrieval equipment that will be a game changer in the oil and gas business, producing massive savings for the industry, whilst improving the overall ecology and fitness of seabeds. We are now in the process of long listing strategic partners to take forward implementation". He added "the value of working with someone in a relationship of complete trust to do the necessary strategic thinking with industry sensitive information cannot be underestimated".

Since Covid came along, Andy's regular face-to-face sessions with David have given way to shorter but more frequent contact for obvious reasons. "Covid has produced a number of challenges for my companies just as for any other business. We have weathered these successfully and are on a front foot for a very exciting 2021" Andy added. "this period has made me realise that my investment in my own coaching and mentoring support has been very valuable, not only during the exciting times of change and growth, but also at those times of potential existential challenge where one must often think what was once the unthinkable in order to move forward".

"The process has been significant in assisting my business thinking and getting the organisation to a place we can face 2021 with an eye to success, whatever the year may throw at us!".

As for David, he is characteristically philosophical, "Andy is a dynamic, hard-working, sincere entrepreneur, a testament to the intelligence, talent and preparedness to face challenge that is so evident in the north-east". He adds "the pleasure in working with Andy and many others, lies in the gains people almost universally get from the process". David asserts that people only get out of coaching and mentoring what they put in, "if you give commitment, find the right person to work with and are prepared to trust the process, I believe the outcomes are always significantly better than would have been without this type of support".

David sees it as no co-incidence that most FTSE companies have adopted some form of coaching culture. "Ardmore Craig and Laytrix are companies to keep an eye on in the future, due to Andy's intelligence and dynamism, it's an absolute honour to contribute to their journey".