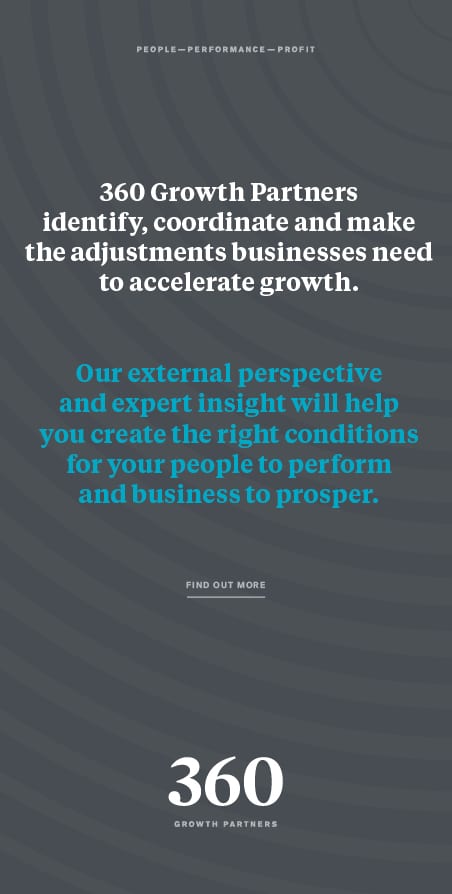 Rycroft Glenton expands team with five new recruits
Ryecroft Glenton, one of the North East's largest independent firms of chartered accountants and business advisers, has expanded its training programme and recruited a new tax expert.

The Newcastle-based advisor has added four trainees, Natasha Robson, Will Spafford, Tony Anderson and Adam Tindale, to its accounting department and recruited Kieran Taylor, an experienced tax adviser, to join its tax department.

Chris Robson, Managing Partner at Ryecroft Glenton, said: "Kieran is a great addition; he is an experienced professional who has worked for well-regarded accountancy practices. He will slot seamlessly into the team and hit the ground running. We take great pride in our training programme, which has provided us with a large number of our existing team and I'm delighted that our success has enabled us to welcome four new members to the accounts team."

Scott Logic advance client portfolio

Bespoke software development consultancy Scott Logic has appointed a new Head of Business Development to the growing enterprise.

Jon Tucker joins the firm to lead the business development teams across all four of its city centre locations and drive further expansion of the business.

He has a career spanning more than 20 years in the IT industry in business development and leadership roles, most recently as Business Development Director at Capita IT Services, where he managed a £50m portfolio across the full IT stack.

Jon will be primarily based at the firm's London office, where considerable growth is expected through the development of more on-site consultancy and advisory services.

Scott Logic's General Manager, Nigel Wilson, added: "Jon's appointment brings a huge amount of valuable experience to the company. He is the perfect person to lead our business development into its next exciting chapter of growth."

RDA strengthens workforce with

new administrator

A leading catering design and installation firm is all smiles following the appointment of an experienced office administrator to its team.

South Tyneside-based Restaurant Design Associates (RDA) is welcoming Olivia Rose Gatens to the company.

Olivia, who lives in Washington, will be responsible for managing the office environment, meeting and greeting visitors and carrying out PA duties for the directors.

Prior to joining RDA, Olivia worked as a dental nurse and receptionist for eight years. She has built extensive experience in a range of administrative tasks.

Olivia said: "I recently completed a qualification in Business Administration as for a while now I have been eager to pursue a career within administration. I have been very impressed with previous projects RDA has been a part of. They have an impressive list of clients and I was particularly drawn to the forward thinking, welcoming team they have."

Berni rides into new position at JB Skills training

Berni O'Leary has taken up the post of Operation Director at JB Skills training, the company that specialises in apprenticeships, learner loans, individual functional skills and bespoke company training for organisations of all sizes.

Bringing with her 17 years experience in the field, Berni has worked her way up the training career ladder having held positions in business administration, quality monitoring, quality compliance and operations.

Her expertise is steeped in the North East and Yorkshire across a range of industries including health, IT, manufacturing, creative & digital, construction, engineering and ex offender training.

In her role, Berni will be responsible for the day-to-day operation of the business, which now employs 33 people.

Managing Director, Dave Macmillan, said: "Berni's experience, contacts and attitude are like a breath of fresh air. I am confident that it will be a joy to work with her in the coming months and years."

North East Sales Manager builds on career with leading housebuilder

Miller Homes North East has strengthened its team with the appointment of a new Sales Manager as the housebuilder looks to grow its presence in the region.

Phil Dougan, 30 from Sunderland, joins the business at as it works to increase its portfolio of active developments and add to its current 10 locations, which include sites in Gateshead, North Tyneside, Northumberland, Houghton-le-Spring and Teesside.

Bringing five years of industry experience to his new role, Phil will support regional Sales Manager Andrew Somerville, as well as manage the firm's talented team of sales advisers. This will ensure buyers receive the best possible customer experience.

Commenting on his appointment, Phil said: "I am really pleased to have joined the Miller Homes team. I'm ready to rise to the challenge to make Miller Homes the first choice for buyers searching for a new home in the North East."