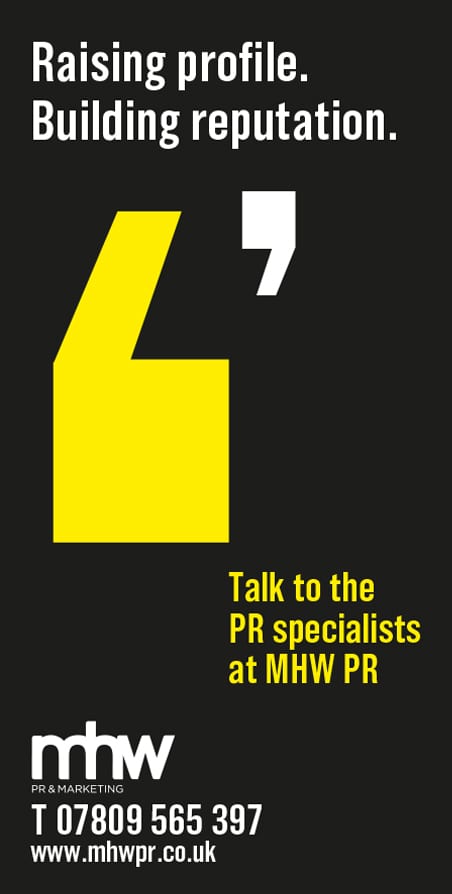 Head of Marketing and Events for NE1 Ltd, Ben Whitfield considers the importance of events for the prosperity of the city and the wider region as large-scale events return to Newcastle.
What a summer and what a magnificent few weekends we have had here in Newcastle. The city has been buzzing, first with Rugby League's inimitable Magic Weekend, a festival of rugby at St James' Park, followed by the 40th Great North Run celebrations, and then the This is Tomorrow festival in Exhibition Park, two major sporting events and four days of live music that have truly kickstarted the city's events calendar.

After 18 months of cancelled events and postponements, it is fabulous to see large-scale events returning to Newcastle. They have given the city and the region real optimism as well as delivering a major boost to the local economy. And, what's more, they have given us all a taste of what's to come. The calendar is already filling up for the next few months and into next year with so much to look forward to. September always feels like a new beginning, a fresh start, and, this year in particular, it has been a busy month for milestone events. These events have brought Newcastle to life with well over 100,000 visitors, money in the tills and the city looking resplendent on TV, images that are beamed to a worldwide audience.

As well as the sporting fixtures which took prominence early in September, Newcastle also hosted the This is Tomorrow Festival, the North East's largest musical festival, and the amazing UK Festival of Rescue, all in quick succession. 70 teams from Fire Services across the UK competed in a series of intense and specialist challenges on the Quayside watched by hundreds of awe-struck spectators. Now we're into October we'll hardly have time to catch our breath before we start the run of festive events that will take us to Christmas.

As we bask in the reflective glory and recover from the Great North Run, Magic Weekend, and the other events, it is an opportune moment to reflect on the importance of attracting and hosting major events such as these in Newcastle and how they help shape the city and enhance its offer. As we know, city-centre events are hugely significant and important, not simply for the enjoyment or the activity they bring, but for the valuable contribution they make to the economic fortunes of a city. The Great North Run alone is estimated to be worth at least £30 million to Newcastle, as well as raising international awareness about the city and the wider NorthEast region.

Creating, promoting, and attracting these events is also an important and highly successful tool in the city's economic, social and developmental strategy. Events help keep a place fresh and give reasons and a timeframe for people to visit, as well as delivering an immediate economic boost by filling hotels, restaurants, bars and shops. The benefits are also felt long after the last visitor has left and the stage dismantled. Major events like the Great North Run take Newcastle into the homes of TV viewers across the UK and the world and in turn attract new visitors to the city. People who come here once for an event often return to see more of the city and the wider region.

Locals too often feel a renewed interest in their hometown, or a magnetic pull into the city-centre, thanks to events, attending or taking part themselves or coming into the city to soak up the atmosphere or to cheer on the participants. Newcastle, like all cities, needs to stay fresh and evolve to keep being attractive for existing residents and bringing in new events and visitors are great ways of helping do this. Covid may have temporarily stalled the events calendar, but Newcastle has been quick to bounce back with its events programme and the city is well placed to continue to carve a niche for itself on both the national and international stage.

NE1 has high hopes and ambitious plans for city centre events in the future. We want to fill the calendar with more national and international events and are confident that we have what it takes to attract them. Part of the success of Newcastle-based events is the strength of our city centre offer and the collaborative effort that works to bring these events to the city. We can rally a formidable team amongst our major city-centre stakeholders to secure events and when they are here, we know how to put on a good show. This formidable team includes ourselves at NE1, Newcastle City Council, Newcastle United, and NGI, as well as other stakeholders, and the public plays its part in providing a famous Geordie welcome when visitors do come.

As a city we are also naturally set up to host events. Having St James' Park, one of the largest football stadiums in the UK, in the heart of the city is a huge advantage, so too is the fact that the city centre is compact and walkable, or runnable, as the Great North Run recently demonstrated. Our natural assets including our stunning architecture, a beautiful and iconic waterfront, and an internationally renowned hospitality scene also offer lots to see and do as an accompaniment to the main event. All are crucial to creating a successful host venue.

We can't be complacent though. As a city, we must not rest on our laurels – competition to host events is fierce, with cities across the globe vying for them and the attention they bring. We must compete as they're so valuable and we must always strive for more.

Our aim is for Newcastle to stage at least one major event in the heart of the city each month, and we are not a million miles away from achieving this, with next year already shaping up nicely. January will see the welcome return of NE1's Newcastle Restaurant Week after an enforced Covid hiatus, Pride will be back in person in July after two years on-line, and Northern Pride will host UK Pride; we are also hosting the Rugby League World Cup opening games and opening ceremony, scheduled at St James' Park in October, together with the Great North Run returning to its traditional route next year. The challenge now is to build on this existing platform and create a spectacular year-round calendar.

As a city we have an appetite and an ambition to attract major events and we will continue to work hard to populate the calendar and the city with new events and visitors. We are excited for the future, and are keen to enjoy a return to greater normality through the Autumn.