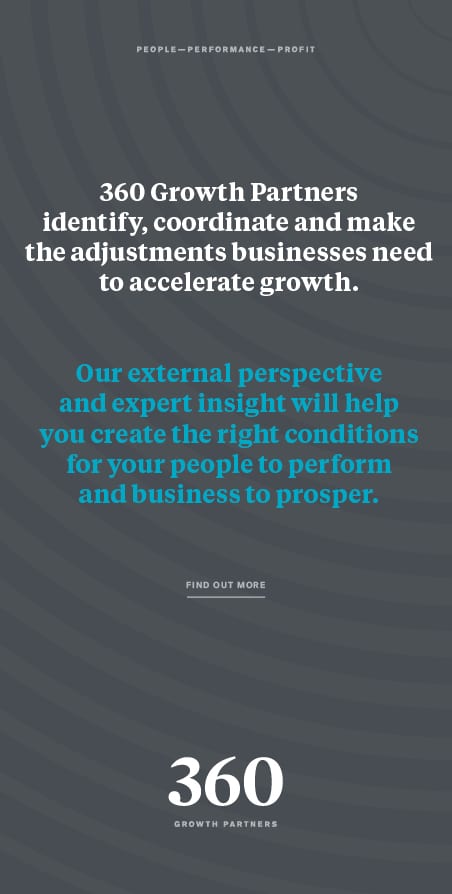 These are heady days for leading digital marketing agency, Mediaworks.
Not only are they expecting to achieve record financial results this year, they are also aiming to double their number of Mediawork-ers and plan to expand into larger headquarters within the next 12 months.

Oh and they're getting ready to celebrate their 10th birthday!

Not bad going for a company that was set up in Newcastle by a Northumbria University graduate with no previous experience of running a business, but with the vision to see the huge potential for an agency like Mediaworks in the digital age and an unwavering determination to succeed.

We want to help maximise the opportunities for the North East business community on a national and international front. We aim to be recognised as the North East's leading trusted digital partner.
Brett Jacobson
It's hard to believe that only ten years ago, Google was still a relatively new internet tool. The idea of Search Engine Optimisation (SEO) and Pay Per Click (PPC) was a mystery to many businesses.

Most firms had caught onto the idea that they needed a good, user-friendly website, but few realised how to make the most of what was actually their window onto the world.

That's where Brett Jacobson, the MD of Mediaworks, decided to make his mark. With a degree in computing and marketing, Brett knew where companies were missing a trick.

"It was the classic case of businesses and individuals knowing what they wanted but not sure how to go about it," said Brett. "They were paying out a lot of money to create a website with bells and whistles to showcase their business or their product, however once you got beyond looking at the pretty pictures and reading the text, the website failed to deliver in terms of generating any real business benefits or growth in revenue. I set up Mediaworks to help firms of all shapes and sizes take advantage of digital marketing and make their websites work harder to add real value to their business."

Mediaworks prides itself on being at the forefront of any new developments and consistently invests in new systems and innovations to create smarter, more insightful solutions for its clients. Their list of national and international awards shows how well-regarded they are by their peers.

For example, Mediaworks omni-channel approach includes and often centres around the development of apps as a key part of their client strategies. They see smartphones and tablets rather than PCs and laptops as being the number one way that users will access information and engage with brands online. As the digital world continues to evolve, there will be less of a distinction between online and offline. Google will continue to become more intelligent and rapid adaption to areas like voice search will drive this even further. Alongside that It's only a matter of time before AR (Augmented Reality) becomes an industry standard.

"The pace of change is staggering," said Brett. "Here at Mediaworks we have experts in search engine technology with the vision to predict where our industry will go next. This sort of information is crucial to all businesses, irrespective of size. Their competition will be trying to get ahead by utilising new technology and, in effect, stealing their Internet traffic. In the past, firms which developed clever newspaper or TV advertising campaigns would invariably attract more attention than other firms which offered a similar product or service. The same applies when it comes to search engines and the digital environment. Everyone needs to be much more savvy to ensure that when someone goes looking for something, their attention is directed to your website or app. CRO (conversion rate optimisation) then comes into play, helping turn website visitors into 'customers'; we use our data scientists and analysis tools to inform strategies to maximise the number of visitors who will ultimately convert into customers."

The success achieved by Mediaworks has attracted a host of big-name, prestigious, national clients such as Ralph Lauren, Lookers, Yorkshire Water, Northgate, GlaxoSmithKline and House of Fraser. However, Mediaworks is now also turning its attention back to the North East. Granted, many of its national clients are based either in London or Edinburgh, hence the reason that Mediaworks has offices in the two capital cities, but they are now looking to apply their expertise and knowledge to help more firms in this region.

"It has been a fact of life over the last couple of decades that when any new developments regarding the Internet appear, they generally surface first of all in London. Most of the UK's leading, blue-chip firms are based in London so it is a logical step for new ideas to be implemented there. That was why the majority of our early success at Mediaworks, came from London-based firms. However, I want that to change. Okay, we'll still have strong ties with London and Edinburgh, but as a North- East firm ourselves, we want to support businesses here in the region to enable them to optimise their digital presence and exploit emerging technologies, and to play our part in promoting the North East economy. A key focus for us over the next 12 months is to proactively engage with the North East's leading businesses, to offer advice on their digital strategies and ensure they are taking advantage of every online technology available to them. We want to help maximise the opportunities for the North East business community on a national and international front. We aim to be recognised as the North East's leading trusted digital partner."

As mentioned at the start, these are heady days for Mediaworks. Turnover is up 30 per cent already this year and will hit around £5m by the end of the year. The number of Mediawork-ers will double over the next couple of years from the current total of 80.