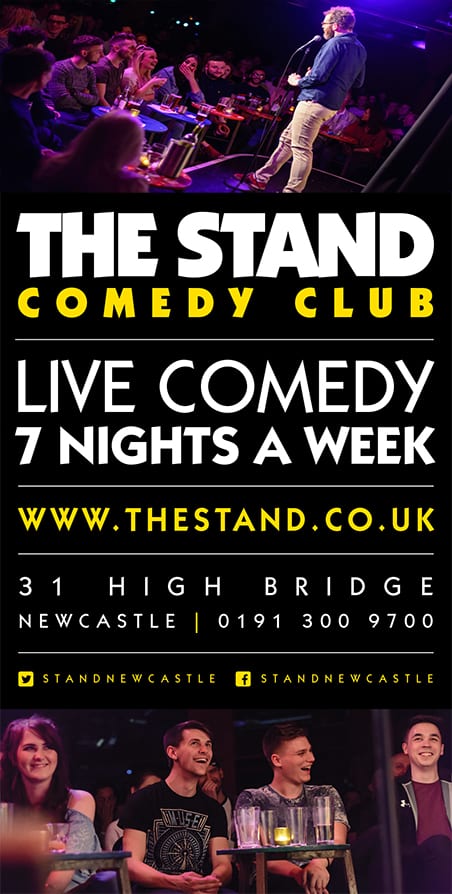 Anthony Marshall is a fine example of the quality of North East artists in the region, of which there are plenty.
His particular forte is painting with acrylics and his favourite subject is the River Tyne and its surrounding landmarks. Married to Heather with two sons, Anthony has been an artist for as long as he can remember, "I remember the Doctor saying when I was very young, he liked the rockets I used to do and it went from there. When I was about 14, I recall painting a picture of a Golden Eagle for my dad which was much appreciated. As a result I stayed faithful to art and was retained in the A stream at school constantly," he observes.

The idea of going to college never occurred to him, so he got into green keeping with Whitley Bay golf course and progressed to Blyth Valley Borough Council and at the same time he attended night classes, where the art teacher told him he must go to college. Tony didn't feel that was worth it and felt he wouldn't make any money from his art as a result. He did achieve a GCE at that time but the Art Teacher advised him there was a possibility he could attend the Royal College of Art.

Like most of us, Tony was earning a wage and felt the security of that and the fact he had just met his future wife, prevented him from doing that, "I didn't really take my art all that seriously at that time but following some contract employment issues, I realised I should become much more involved with the art," he advises.

Tony also has been pushing the umbrella as he says, over the last two years by expanding his work into oils. It's the acrylics which are his prevalent love though. His interest is in colour and acrylics are the best medium to satisfy his interest. His inspiration comes from the great impressionist artists and mainly Pierre Bonard a founder member of the post-impressionist movement.

In 2018, there is a highly prestigious event entitled, "The Great Exhibition of the North' where all creative mediums will be focussed upon at events and exhibitions throughout the north. Tony is currently working on projects for the exhibition. Institutes, galleries and individuals will have the opportunity to promote creativity from sculpture to painting to architecture as well as many other creative endeavours.

Sponsorship will play a vital role for the event and any organisations who feel they would like to help with sponsorship and who feel it would be beneficial, would be most welcome to the organisers, to make this event as spectacular as possible.

As a young man, Tony and some friends did the seven capitals which include Paris, when he worked as a greenkeeper and while they went on the tour bus around the French Capital, Tony sought out the Louvre and the impressionist section. It demonstrates the artist's love of his medium which has driven his art all his life.