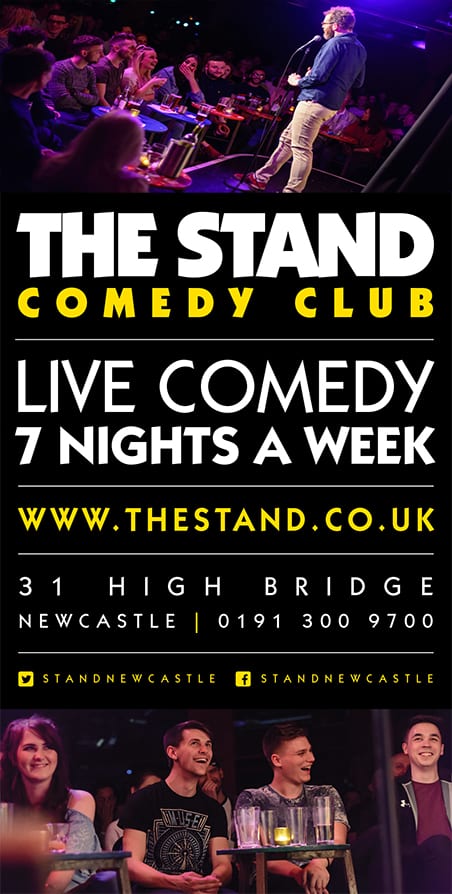 The bassist of one of the North East's most celebrated indie rock bands Little Comets has urged their legion of loyal followers to attend this year's Chase Park Festival as the band looks forward to another memorable homecoming show.
Matt Hall, who is still reflecting on the success of the band's major arena supporting tour with rock high-risers Catfish and the Bottlemen, has said this year's gathering at the new location of Saltwell Park will be one of the highlights of their 2017 calendar and he cannot wait to hit the main stage alongside a lineup that boasts the likes of The Coral and fellow North East acts Cattle & Cane and Boy Jumps Ship.

The North East's "Festival For Everyone", which has gold level access for both disabled music fans and musicians, will take place on Saturday 26th August set to the backdrop of Saltwell Park's Victorian splendour, and with tickets selling fast, Matt believes it's an all-family event that the region's musos can't afford to miss.

He said: "I'm going to be a dad very soon so I'm hoping that Chase Park Festival will be my Son's first gig.

"If my first gig had The Coral on the line-up and my Dad's band, I would be pretty happy with that!

"I think he will just be chilling backstage with his Mam while we're doing our thing, I doubt he would make it onto the stage, it might be a bit loud. Just knowing that he can hear us play will be amazing.

"I get the feeling that this year's festival is going to have a bit of something for everyone. The other bands that are playing are all fantastic. I've not had a chance to attend the festival before, I've missed the last couple of years because we've been on the road performing at other festivals but I'm very excited to see how it all goes down this year, and with the new location, it should be extra special."

Little Comets, who's festival friendly hits include the likes of 'One Night In October', 'Worry' and 'Jennifer' released their fourth studio album "Worhead" in 2017 to critical acclaim and have been doing what they do best ever since, wowing crowds and playing the world's festival circuit.

The hard-working Tyneside 'kitchen sink indie' five-piece first burst onto the scene in 2008 having signed a major record contract with Columbia Records and have gone on to be one of the UK's most respected independent bands since their formation.

Matt Hall, adds: "We have been playing with Catfish and the Bottlemen on their massive arena shows over the last couple of months. It's been great to see the boys doing their thing. We've been playing some boutique festivals through the summer but it's been relatively chilled by our standards.

"I think we are always pleased with the reaction amongst our fanbase when we release an album and Worhead is no different. Everyone seems to have different favourite songs which is always cool. We really enjoyed the recording process of this one too. Sometimes it doesn't really matter how it's received, just that we can write and record music and have people listen to it would be enough.

"The last tour was a lot of laughs. We played some really great rooms and every night the crowd were fantastic but coming home is always special so we can't wait for Chase Park.

"We are currently working on some new merchandise so hopefully that will go down well. I think we are going to have some new music at the start of next year. We are out on the road supporting a band called the Pigeon Detectives in October and also have something special lined up before this year is through. Stay tuned!"