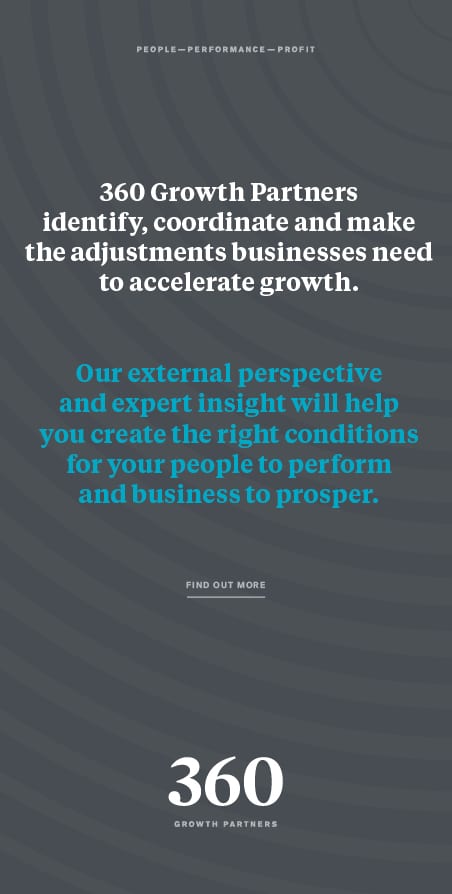 Fashion designer Eleanor O'Neill talks to Northern Insight's Steve Russell about why she has joined the latest South American Revolution.
As a man more familiar with the hallowed racks of TK Maxx than the highfalutin world of haute couture, I must confess that beyond Paddington Bear's exquisitely tailored Duffel coat and Nolberto Solano's deluxe trumpet case, my expertise on Peruvian fashion is somewhat limited!

However, it seems I may be in the minority, with Newcastle based entrepreneur Eleanor O'Neill, among a growing number of fashion designers incorporating quality Peruvian fibres into their collections.

Eleanor's label, STUDY 34, has teamed up with Incalpaca, one of Peru's premier producers of Alpaca wool, to create luxurious but sustainable knitwear for women. STUDY 34's current range features baby Alpaca crews in two classic and natural shades, bringing versatility and elegance to any wardrobe. In case you were wondering (or perhaps it was just me?) using baby Alpaca wool doesn't mean that there are thousands of infant Alpacas roaming the Andes in an alarming state of baldness. "Baby" refers to the quality of the wool, with only the finest twenty percent being graded as such, as Eleanor explains:

"Part of what makes baby Alpaca wool such a luxurious material is the fact that the process of sorting and grading the wool can never be mechanized. The fibres are meticulously sorted by hand, a skill which has been honed over generations in Peru and the wool itself is so soft and light it's comparable to cashmere."

Compared to sheep's wool, Alpaca produces a silkier yarn and contains no lanolin, making it hypoallergenic. With her natural inclination towards a classic, functional aesthetic, Eleanor allows the quality of the fabric to speak for itself, and her timeless designs deliberately eschew prevailing trends:

"My background is predominantly in women's knitwear and I really wanted to do one thing well, so I currently only design for women and I only do knitwear. My core values as a designer are about craftsmanship and style, rather than following trends, but also about using natural, sustainable resources."

The fashion industry has long been criticised for the exploitation of workers in developing countries, as well as the damage done by chemicals involved in manufacturing processes. While Eleanor acknowledges that importing goods inevitably has a small carbon footprint, she is proud to utilise a natural, disposable material, manufactured under ethical conditions, where workers receive a fair wage.

Having scooped The Prince's Trust Tomorrow's Business Award in 2016, it's a partnership that is certainly thriving, but how exactly does a girl from Yorkshire come to collaborate with Peruvian industry? Graduating from Nottingham School of Art with a degree in knitwear, Eleanor went on to work for some of fashion's biggest names, including spells with Li and Fung in New York and Hugo Boss in Switzerland. She values the skills and experience those positions brought but was always eager to set up her own label to allow her the creative freedom she craved.

"Newcastle has always been like a second home for me, so it was a natural choice for me when I decided to set up my own business. The Prince's Trust were fantastic in helping me to get established and winning the Tomorrow's Business Award was amazing as not only did it involve a cash prize and digital marketing training via Google, but I also received mentoring from Steve Rowe (CEO of Marks and Spencer) who himself has a background in knitwear."

Having access to such a luminary was invaluable and allowed her to expand her network considerably, something which she feels is vital for any aspiring entrepreneur: "My advice would be to build your network and don't wait until your business is ready for the market until you start talking about it, otherwise you'll put it out there to silence. Newcastle has an amazing community of entrepreneurs, so it's such an exciting place for start-ups".

Owing to her passion for no-waste, "circular" fashion, STUDY 34's early designs were based on sourcing end-of-line and waste material from British manufacturers, but issues with supply and scalability led Eleanor to consider exploring a rather unexpected opportunity: "I got an email seemingly out of the blue about the Peruvian government wanting small businesses to come over and potentially collaborate with their manufacturers. I successfully applied and spent an intense four days over there visiting various producers. I was really impressed and found them really open to doing business, something that was sometimes lacking from the British manufacturers I have dealt with."

The success of her current range, which has brought clients from across the world, has recently inspired Eleanor to expand her collection: "My new pieces are in development now and will be available in the autumn. They will be a mix of Alpaca wool and Pima cotton, which is another Peruvian fibre used by the likes of Eileen Fisher, who is one of the pioneers of sustainable fashion. Using that blend of fibres makes them machine-washable so they'll be easier carewise, but will still retain a luxurious feel."

Running STUDY 34 leaves her precious little free time, but what time she does have is spent inspiring the next generation of entrepreneurs through an ongoing association with The Prince's Trust Enterprise programme, as well her involvement with initiatives like The Girls Network. Enabling other women to achieve their goals is embedded in the vision of STUDY 34, so there's clearly lots more Eleanor wishes to achieve, but in a world of fast, disposable fashion, it's refreshing to see a young designer who definitely doesn't value style over substance.