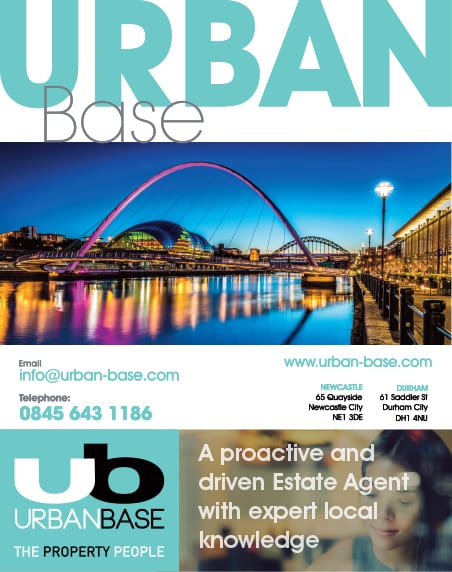 There are many incentives to help first time buyers' step onto the property ladder – making the process fairly confusing for those who are purchasing their first home. One of these incentives is Shared Ownership, something which my team and I have seen grow in popularity in recent years.
This particular scheme allows you to buy between 25% and 75% of your new home, and is based around what suits you best. This bespoke option means you are able to get a smaller mortgage in order to buy the property you want, all with a smaller deposit. A housing association will own the remaining share, for which you pay a lowered rent. Shared Ownership allows you to 'Staircase', which means you can buy more shares as and when is best for you. As you begin to own more of the property, you pay less rent. Here is a step-by-step guide to purchasing your Shared Ownership home.

Step 1 – Find out if you are eligible The Government set a criteria which outlines who can buy a Shared Ownership home. One of the criteria is that your household earns £80,000 (£90,000 in London) a year or less. Another category includes serving members of the British Armed Forces who receive priority for buying a home through Shared Ownership.

We've helped many buyers through the Shared Ownership eligibility process, so if you are unsure please contact mortgages@bradleyhall.co.uk

Step 2 – Find your first home

There are different ways you could find a Shared Ownership home. The Government's Help to Buy website, www.helptobuy.gov.uk lists many Shared Ownership schemes which you can search by county.

Popular listing sites such as Rightmove and SharetoBuy also provide the opportunity to easily browse available Shared Ownership properties.

Your local estate agent may also be able to introduce you to some fantastic Shared Ownership properties.

Step 3

Once you've found the property which you want to make your new home, it's time to complete your application. The Mortgages team at Bradley Hall is happy to help with this part of the process. Having an expert guide you through will ensure the process is less stressful and in some cases more successful.

Each Housing Association has its own system to ensure that the properties are offered to the right people. Items such as three months wage slips, proof of savings, photographic ID and a proof of address are needed for this part of the process.

Step 4 – Obtaining your mortgage and legal advice

It's likely that you'll need a mortgage for your Shared Ownership home and at this stage you will also be required to appoint a solicitor to act on your behalf.

The advice which a dedicated mortgage adviser provides could prove to be worth thousands of pounds over the term of a person's agreement. A bad mortgage deal could ultimately damage the possibility of moving up the property ladder or the amount of equity which those have within their property.

The Bradley Hall Mortgages team not only unlocks the best deal for the consumer, we manage the application stage on behalf of the client, taking them through it step-by-step to ensure the process is as stress-free as possible. We take all personal information including credit history, deposit size, preferred monthly repayments and pair you with a bespoke solution.

At this stage a solicitor will handle the conveyancing process, which includes legally transferring the property to you. It is also their role to carry out searches which provide information on the area which surrounds your new home.

Step 5 – Exchanging contracts Depending on everything going to plan during step 4, contracts will be exchanged approximately four to six weeks following reservation. This is when the deposit is usually paid and the purchase becomes legally binding.

Step 6 – Completion On this day your mortgage lender releases the funds to pay for your home at your solicitors request and you will receive your keys. In most cases, a dedicated Sales Advisor will meet you at your property to provide a handover pack and information on your new home, and will be available for any questions you may have. Step 7 – Staircasing When it comes to increasing your ownership, we are on hand to advise how this impacts your mortgage.