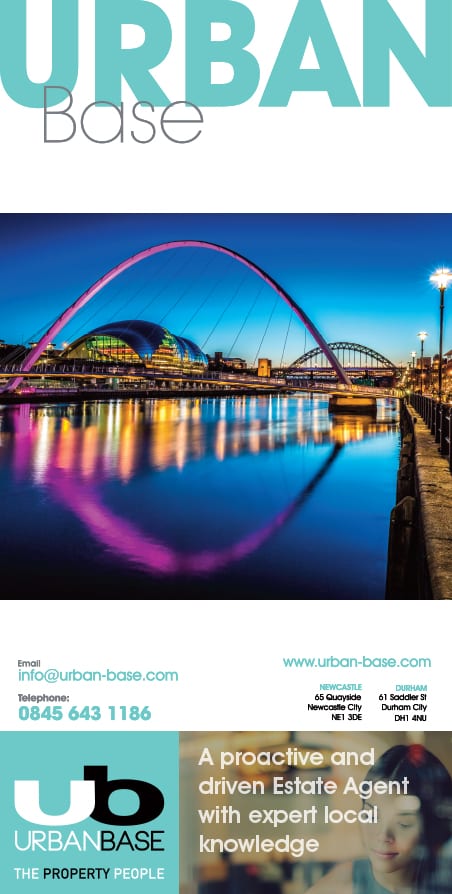 Chapter Homes is a new housing developer based in Durham and has just opened its doors to the public at its flagship development site located at Woodham Way in Newton Aycliffe.
What a fantastic couple of months this has been for Chapter Homes, with our first housing development of 125 homes officially opened in August.That launch weekend we saw around 250 potential buyers come to see for themselves the quality and range of choice available as they took the opportunity to look at our elegantly decorated show homes.

On the morning of the launch weekend, there is always a little apprehension, we are a new company, we have created a space where we want people to call their home and most importantly we want people to see us as being a little bit different to the mainstream housebuilders.

We wanted our flagship scheme to be special and to be one which we are continually proud of, Woodham Way at Newton Aycliffe seemed like the perfect choice for such an ambitious development. This combined with a range of exceptionally designed homes and prices to attract both first time buyers and those aspiring to larger family homes, we hoped that this would really get people talking. Buyers noticed that there were large grassy areas and a tree lined boulevard planned, giving a fantastic openness to the development.

I was personally blown away by the level of interest we had and continue to have, to know that people see what we have to offer and want to live on the development gives me and all of the Chapter Homes team a great deal of pride.

With reservations now being taken, Eden Field is proving to be extremely popular and many new purchasers are looking forward to spending Christmas in their new homes.

Our Show homes are open from Thursday until Monday 10am until 5pm, please pop in and see Sophie our Chapter Homes Sales Manager who I know will be delighted to show you around.